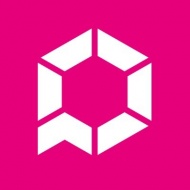 PolkaEx (PKEX)

PolkaEx is a pioneering cross-chain liquidity integration platform powered by Polkadot. Our team is aiming at a top-notched decentralized exchange that doesn't only provide higher TPS, lower transaction cost and smooth trading but also a launchpad and other innovative features that will make PolkaEx a one-stop Defi platform.

TOKEN SALE
TOTAL
$350,000
/ $350,000


TOKEN SALE DETAILS
TOKEN SALE INFO
Token Sale price:
1 PKEX = 0.35 USD
Total Tokens:
100,000,000 PKEX
Available for Token Sale:
1,000,000 (1% PKEX)
Initial Circulating Supply:
2,450,000 (2,45% PKEX)
Min/Max Personal Cap:
Min 100 USD / Max 350 USD
Public Sale Vesting Period:
50% at TGE, 50% after 2 weeks.
PRESALE INFO
PreSale price:
1 PKEX = 0.20 USD
Sold on Pre-Sale:
$1,000,000
PreSale Allocation:
5,000,000 (5% PKEX)
PreSale Vesting Period:
15% at TGE, 15% monthly for 5 month, 10% last month
PRIVATE SALE INFO
Private sale price:
1 PKEX = 0.25 USD
Sold on Private sale:
$1,500,000
Private Sale Allocation:
6,000,000 (6% PKEX)
Private Sale Vesting Period:
20% at TGE, 20% monthly for 4 month

SHORT REVIEW
Token Information:
Utility
Restricted countries:
United States of America, Canada, People's Republic of China, the Hong Kong Special Administrative Region of the People's Republic of China, the Republic of Seychelles, Bermuda, Cuba, Crimea, and Sevastopol, Iran, Syria, North Korea, Sudan, Albania, Barbados, Botswana, Burkina Faso, Cambodia, Cayman Islands, Democratic People's Republic of Korea (DPRK), Ghana, Iran, Jamaica, Mauritius, Morocco, Myanmar, Nicaragua, Pakistan, Panama, Senegal, Syria, Uganda, Yemen, Zimbabwe; (ii) any state, country or other jurisdiction that is embargoed by the United States of America; (iii) a jurisdiction where it would be illegal according to Applicable Law for you (by reason of your nationality, domicile, citizenship, residence or otherwise)

COMMENTS