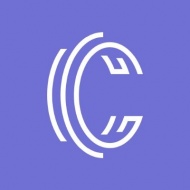 Citadel.one (XCT)

Citadel.one is a non-custodial Proof-of-Stake platform for the management and storage of crypto assets. Users can create public addresses for all supported networks with one seed phrase, connect their Ledger or Trezor device, or import an address generated by another wallet.

TOKEN SALE
TOTAL
$400,000
/ $400,000


TOKEN SALE DETAILS
TOKEN SALE INFO
Token Sale price:
1 XCT = 0.08 USD
Total Tokens:
1,000,000,000 XCT
Available for Token Sale:
5,000,000 (0,5% XCT)
Public Sale Vesting Period:
33% unlock in TGE, 33% 1 month after, 34% 2 month after.
Token Sale Format:
Lottery
PRESALE INFO
PreSale price:
1 XCT = 0.04 USD
Sold on Pre-Sale:
$100,000
PreSale Allocation:
2,500,000 (0,25% XCT)
PreSale Vesting Period:
Vested for 3 years with linear unlock.
PRIVATE SALE INFO
Private sale price:
1 XCT = 0.06 USD
Sold on Private sale:
$2,775,000
Private Sale Allocation:
48,333,333 (4,8% XCT)
Private Sale Vesting Period:
Vested for 18 month with linear unlock.

SHORT REVIEW
Token Information:
Utility

COMMENTS