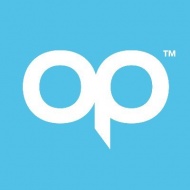 Utopia Genesis Foundation (UOP)


Bitfinex
The Utopia Open Platform (UOP) is the ecosystem for the tokenized song. The UOP receives data from the existing Utopia Music Platform, which collects commercial music consumption and copyright data from numerous sources.

TOKEN SALE
TOTAL
$2,590,000
/ $2,000,000


TOKEN SALE DETAILS
TOKEN SALE INFO
Token Sale price:
1 UOP = 0.32 USD
Total Tokens:
100,000,000 UOP
Available for Token Sale:
25,000,000 (25 % UOP)
Min/Max Personal Cap:
$10 / $20000

SHORT REVIEW
Token Information:
Utility
Restricted countries:
Afghanistan, Albania, Aruba, Azerbaijan, Bahamas, Bangladesh, Belarus, Benin, Bhutan, Bolivia, Bosnia & Herzegovina, Botswana, Burkina Faso, Burundi, Cambodia, Cameroon, Canada, Central African Republic, Chad, China, Comoros, Congo, Cote d'Ivoire, Djibouti, Dominican Republic, Democratic Republic of Congo, Cuba, Ethiopia, Guinea, Guinea-Bissau, Iran, Iraq, Democratic People's Republic of Korea (North Korea), Ecuador, Egypt, El Salvador, Equatorial Guinea, Eritrea, Ethiopia, Gabon, Gambia, Ghana, Guatemala, Guinea-Bissau, Guyana, Haiti, Honduras, Iran, Iraq, Jordan, Kenya, Lao People's Democratic Republic, Lebanon, Lesotho, Liberia, Libya, Madagascar, Republic of Macedonia (FYROM), Malawi, Maldives, Mali, Mauritania, Micronesia, Moldova (Republic of), Mongolia, Montenegro, Mozambique, Myanmar, Nauru, Nepal, New Caledonia, Nicaragua, Niger, Nigeria, Niue, Oman, Pakistan, Palestine(State of), Papua New Guinea, Qatar, Reunion, Rwanda, Samoa, Sao Tome and Principe, Senegal, Serbia, Seychelles, Sierra Leone, Somalia, South Sudan, Sri Lanka, Sudan, Syrian Arab Republic, Suriname, Swaziland, Switzerland, Tajikistan, Tanzania, Timor-Leste, Togo, Tonga, Thailand, Trinidad & Tobago, Tunisia, Turkmenistan, Uganda, Ukraine, United States of America (USA), Uzbekistan, Vanuatu, Venezuela, Virgin Islands (British), Western Sahara, Yemen, Zimbabwe or Crimea (a region of Ukraine annexed by the Russian Federation).

COMMENTS