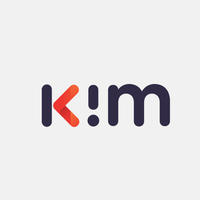 K.IM (KIM)

K.im aims to be the ultimate content publishing and monetisation platform. K.im will enable users to publish, sell and consume digital content with a secure, decentralised, peer-to-peer marketplace. Legendary internet entrepreneur Kim Dotcom is the project's Founder and Chief Evangelist.

TOKEN SALE
TOTAL
$2,500,000
/ $10,500,000

TOKEN SALE DETAILS
TOKEN SALE INFO
Token Sale price:
1 KIM = 0.04 USD
Total Tokens:
1,000,000,000 KIM
Available for Token Sale:
20% (200,000,000 KIM)
Initial Circulating Supply:
30% (300,000,000 KIM)
Min/Max Personal Cap:
20 USD / 50,000 USD
Public Sale Vesting Period:
Tokens purchased will be locked until the K.im platform launch, which is expected to be in Q3 2020. KIM will therefore be distributed to Bitfinex wallets following the completion of the sale, but will not be available for withdrawal or trading.
SEED INFO
Seed sale price:
1 KIM = 0.025 USD
Sold on Seed sale:
$2,500,000
Seed Sale Allocation:
10% (100,000,000 KIM)
Seed Sale Vesting Period:
lockup 24 month from February 2020

SHORT REVIEW
Number of team members:
12
Token Information:
Utility
Restricted countries:
Afghanistan, Albania, Belarus, Bosnia & Herzegovina, Burundi, Cambodia, Canada, Central African Republic, Cote d'Ivoire, Cuba, Democratic Republic of the Congo, Ethiopia, Guinea, Guinea-Bissau, Iran, Iraq, Kosovo, Kyrgyzstan, Laos, Lebanon, Liberia, Libya, Mainland China, Malaysia, Malawi, Mali, Mozambique, Myanmar (Burma), New Zealand, North Korea, Republic of Macedonia (FYROM), Serbia, Somalia, South Sudan, Sri Lanka, Sudan, Syria, Tanzania, Thailand, Timor-Leste, Trinidad & Tobago, Tunisia, Turkmenistan, Uganda, United States of America (USA), Uzbekistan, Venezuela, Yemen, Zimbabwe

COMMENTS